Purgeable Enclosure Instrument Access Doors Description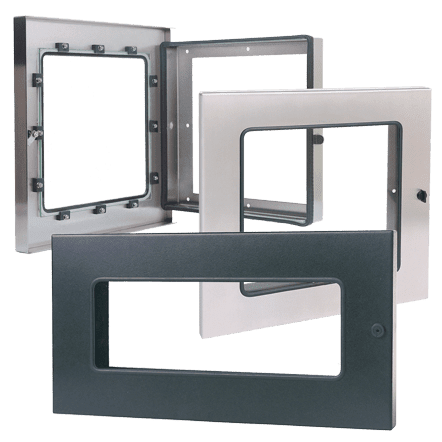 Did you know?
Our roots go back to Bebco Industries, that manufactured thousands of control panels in the 1960's, before electronic instrumentation was available.  That's why we know what you need to protect your panel mounted instruments – We've literally been there and done that!
Product Description
Model "PIAD" Purgeable Instrument Access Doors are custom built doors with mounting frames manufactured to meet or exceed NEMA 12 (IP 52) or NEMA 4 or 4X (IP 56) ratings.
They are intended for any application, and come in an array of sizes and features, manufactured to your exact specifications. Specifically, our PIADs are designed to cover electrical devices which penetrate the surface of a protected enclosure and are unsuitable for exposure to the surrounding corrosive or hazardous rated atmosphere.
Designed for rugged duty, all PIADs feature 14 gauge carbon steel, aluminum or stainless steel mounting frames and doors with  stainless steel hinges and a minimum internal clearance of two inches.   
We then go further by offering 1/4" Laminated Safety Glass, Lexan™ Margard™ MR-10 or Wire Reinforced Safety Glass windows with a proprietary shock-resistant mounting system, and replaceable, life-time warranted door gasket, with an NFPA 496 purged enclosure warning nameplate, mounting sealant and mounting hardware.
Standard finishes include vertical or horizontal brush finishes for stainless steel, a black anodized finish for aluminum or an enamel paint finish on any material.   Custom finishes are also available and door fastening options include hand, key or tool actuated vice action compression latches in black polyester powder coated die cast zinc or electro-polished 316 grade stainless steel materials.
Why compromise your application, when you can get the BEST solution here!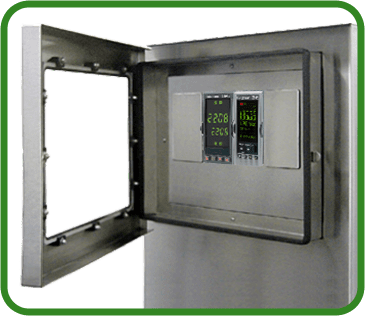 Sized for your Application!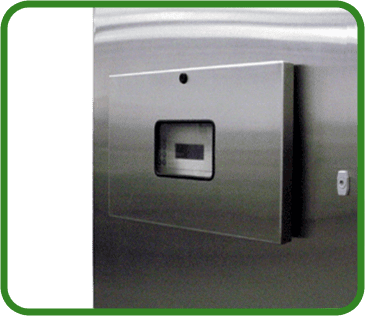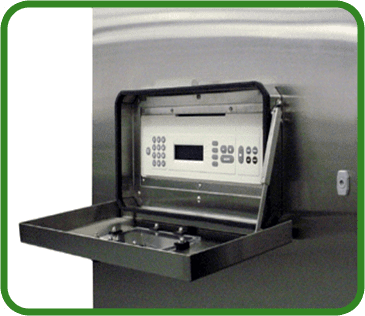 Optional Positioner Hardware!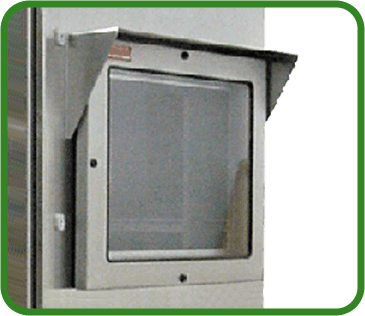 We also provide Rain Hoods!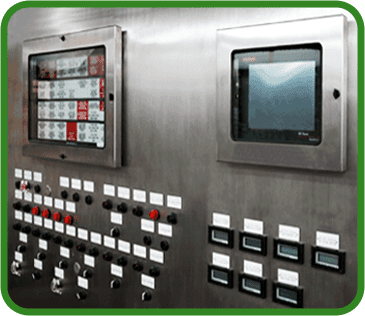 Brushed or Painted Finish!
Best Purging Systems Corporation
Purgeable Instrument Access Doors
are the perfect-fit solution for
panel mounted instruments,
annunciator systems and
CRT display monitors!
Do you need extra mounting clearance?
No problem – we can accommodate the depth of any device you need to protect!