Type Y & Z NFPA 496 Enclosure Purge Unit Configurations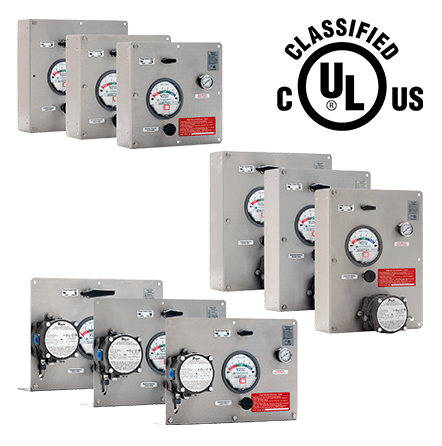 Unit Configurations
Best Purging Systems Corporation has taken the initiative to redesign our products to facilitate more flexible mounting options and make it easier to obtain the product you need quickly!
We offer 3 basic configurations that allow a unit to be mounted on any side of a protected enclosure or mount in a cutout through the protected enclosure surface or door, as described below.
Best of all, due to their unique universal mounting flange designs, all Best Purging System Corporation Type Y and Z Purge Units are fully compatible as replacement units for all Bebco Model 102, 103 or 104 and Bebco Model 1002, 1003 or 1004 Series Products and all Pepperl+Fuchs or P+F Bebco EPS Model 1002, 1003 or 1004 Series Products!